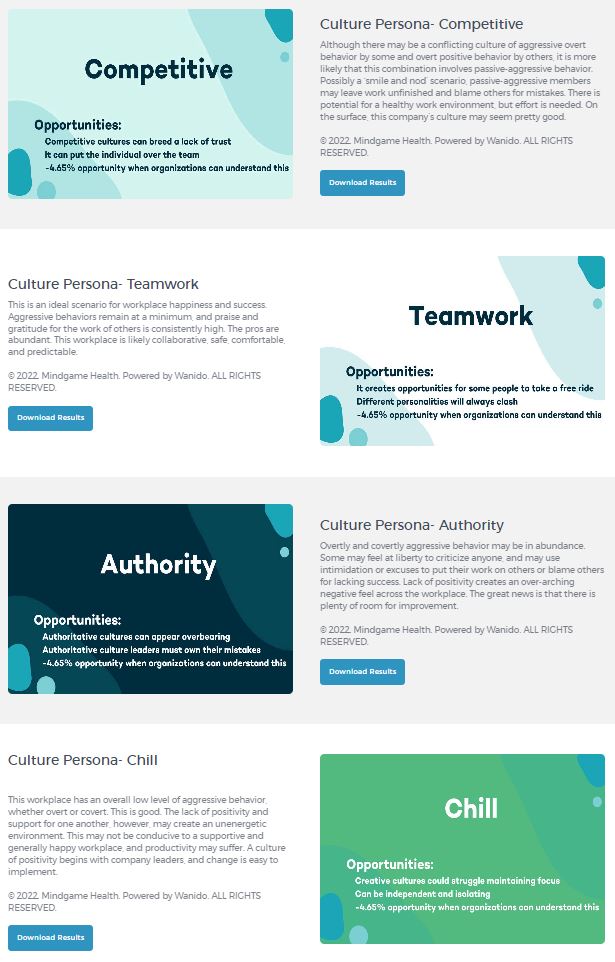 Assessment vs. Measurement
assessment:
the action or an instance of making a judgment about something : the act of assessing something : APPRAISAL
measurement:
the act or process of measuring: a figure, extent, or amount obtained by measuring : DIMENSION
Assessment is the what
The assessment refers to the assumptions, beliefs, values, hypotheses, and methods of your assumptions.
Measurement is the why
Measurement is the quantification of attributes of culture or sub-parts , which can be used in mass to quantify assumption(s).
Time is now
The most important thing you can do is act. Whether you take this assessment as a first timer or even to validate previous exercises. The more data and insight you have the better.
Your intuition is probably right
The feeling in your gut when you instinctively know something. Whether good or bad, your right.
Use case
Please use this tool to help you and your organization understand your current company culture. You can use this to assess your overall culture, a division, a location etc.
*Wanido does not sell information. Information gathered is anonymous and de-identified and only used for reporting at macro level.
**The assessment is powered by the data from the Organizational Health Institute www.orghealthinstitute.com and the brains of www.mindgamehealth.com
The Workforce Analytics Dilemma
Benchmark Your Organizational Health
Assessing Organizational Health